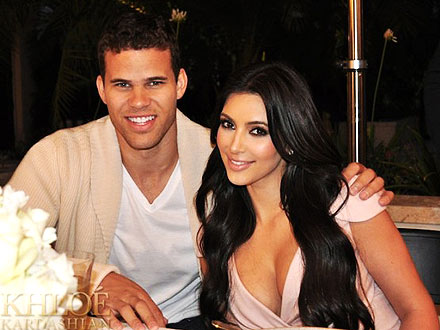 Khloé Kardashian has already been down the engagement road herself, but she's enjoying it all over again, thanks to her big sister Kim.
"It was such a happy night," Khloé recalls on her blog of the evening Kris Humphries popped the question. "So much love in the air. I know that sounds cheesy, but that's the only way to explain it."
Khloé also shares personal photos from the family dinner the Kardashians and Jenners had with Humphries on the big night.
"Kim walked in late (OF COURSE), and nonchalantly flashed that rock of hers," Khloé says. "We all started screaming! Well… it took is a few minutes to notice, but once we did, everyone started freaking out LOL."