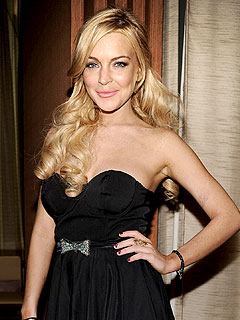 Lindsay Lohan
's house-arrest monitoring system went off on Monday, prompting police to pay her a visit.
But the actress, who is under house arrest for a theft conviction, was at home watching TV and reading scripts, the Los Angeles Times reports.
"Lindsay's electronic monitoring system went off on Monday," Lohan's attorney, Shawn Chapman Holley, said Thursday in a statement. "When a representative from the monitoring company went to her home, the representative found Lindsay there. The equipment was replaced the following day."
While she spends time at her townhouse, the actress may only leave home for medical appointments or to go to the probation department. She may receive visitors, but she's not allowed to venture outside the "interior premises" of the home without prior authorization, a move that will set off her ankle bracelet. She is also prohibited from tampering with the ankle bracelet, which would also sound an alarm to her monitors.
Lohan had been sentenced to four months in jail after pleading no contest to stealing a $2,500 necklace, but jail overcrowding issues and the fact that she's a nonviolent offender made her eligible for house arrest.
The actress is now expected to serve only 35 days of confinement due to good behavior and budgetary constraints.